On May 11, 1981, Bob Marley, the outgoing Jamaican songwriter and singer, passed away, leaving a musical legacy that remains popular today. Get your reggae on and see how much you know about the legendary singer.
Marley Died From Cancer That Started in His Toe Marley died at age 36 from a rare form of cancer called acral melanoma that began under his toenail. Acral melanoma forms on the palms of the hands, soles of the feet or under a nail and is not caused by sun exposure. Although he was advised to have the toe removed, he refused, and the cancer spread quickly, reaching his lungs, brain and other parts of his body. Marley was Rastafarian and cited his religious beliefs as the reason he refused the amputation, and by the time he sought medical treatment, it was too late.
Marley Wrote "I Shot the Sheriff" Marley's song, which became famous later after Eric Clapton sang the tune, was released on an album called Burnin' in 1973 when Marley's band was known as Bob Marley and The Wailers. George Terry, the guitarist for Eric Clapton, gave him the album as a gift, and Clapton recorded the song, which earned him a Grammy.
His Final Concert Almost Didn't Happen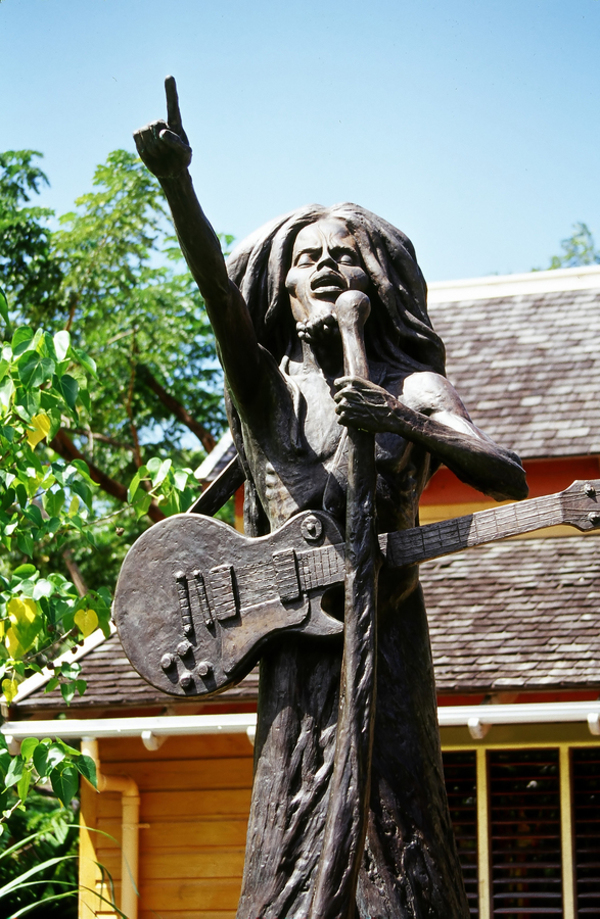 There are statues of Bob Marley all over the world. This one is in Jamaica. Image source: Bigstock Marley had been scheduled to appear at the Stanley Theater in Pittsburgh on September 23, 1980, but his agent reported that Marley was ill and might not perform. Several days earlier, he had been jogging at Central Park in New York when he collapsed as a result of the cancer that was spreading throughout his body. The show in Pittsburgh had been sold out, plus the band members needed money, so this was Marley's last performance, despite the fact that he was ill at the time.
An Attempt Was Made on Marley's Life Marley had been warned to not perform in Jamaica because of the political corruption of the times. Marley's wife was wounded outside of their home as she was leaving in her car, then at least three persons entered Marley's house and sprayed it with gunfire. Marley and his manager were wounded, but it didn't deter Marley from performing several days later.
A Jamaican Soup Kitchen Receives All the Royalties From One of Marley's Songs Marley attributed the song "No Woman No Cry" to an old friend Vincent Ford, even though Ford was neither a musician nor a songwriter. In Trenchtown, where Marley lived, Ford operated a soup kitchen for the needy, and the royalties from the song were meant to fund the soup kitchen and keep it going. Rolling Stone listed "No Woman No Cry" as number 37 on their 'Top 500 Songs of All Time' list.