On March 3, 1887, Helen Keller met her miracle worker, Anne Sullivan, who taught her how to communicate with the outside world. Here are 5 things you didn't know about the extraordinary life of Helen Keller...
Keller's Teacher Suffered From Poor Vision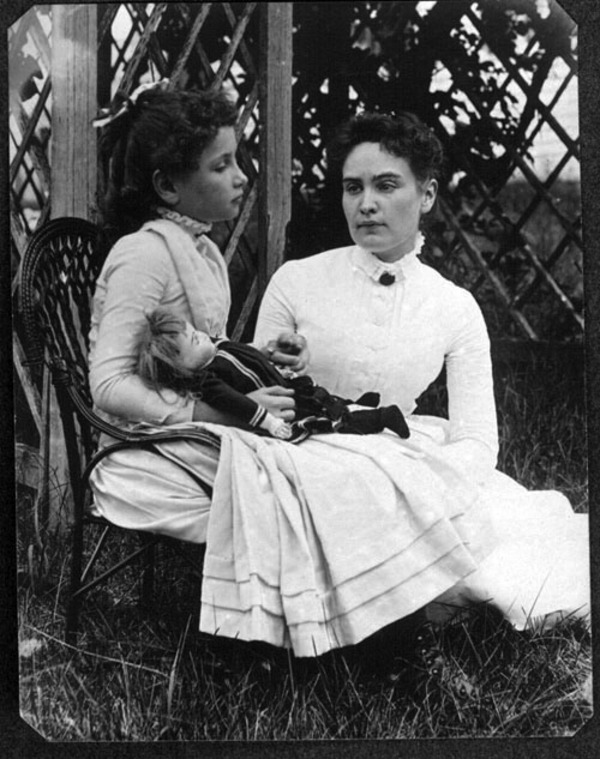 Image credit: WikiCommons Although Keller was both blind and deaf from an illness when she was small, her teacher, Anne Sullivan, had vision problems as well and had graduated from the Perkins School for the Blind. It was that school that sent Sullivan to tutor Keller, who was a bright child but unruly and spoiled. Sullivan tried to teach Keller by signing manually on her hand, and the young girl finally caught on when Sullivan poured water over the child's hand and signed the word for water.
Keller Was a Good Friend of Author Mark Twain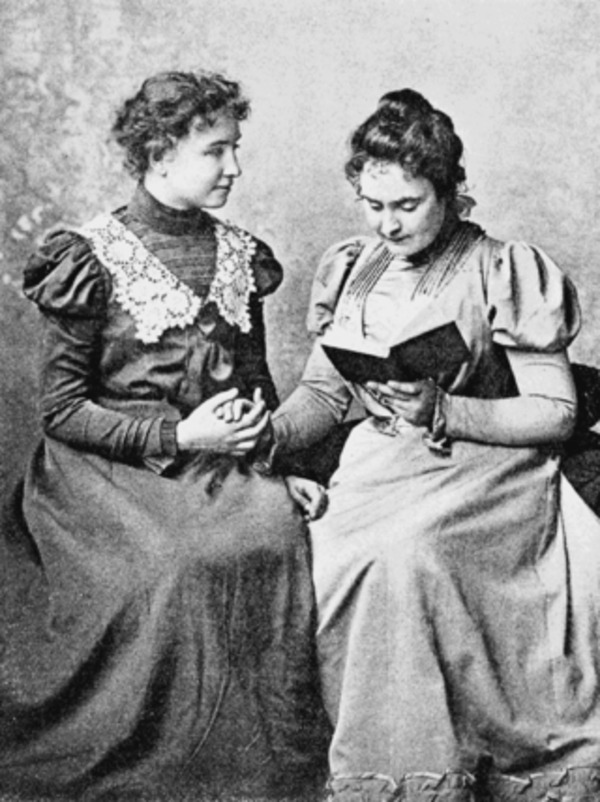 Anne Sullivan became a lifelong companion of Helen Keller. Image credit: WikiCommons Keller met author Mark Twain in 1895 when she was a teenager, and they became friends because of their mutual admiration and agreement on politics. Twain talked wealthy industrialist Henry Huttleston Rogers, who had made his fortune in oil, into paying for the girl's education. In addition, Twain was the first individual known to have called Anne Sullivan, Keller's companion and teacher, the miracle worker.
Although She Fell in Love, Keller Never Married In 1916, Keller fell in love at age 36 with a younger man named Peter Fagan, who was temporarily working for her as a secretary because Sullivan had become ill. They became engaged secretly and obtained a license to get married but were stopped by Keller's family because of her disability. Later in life, she regretted that she had never married.
Keller Was a Socialist Keller belonged to the Socialist Party and was one of the founders of the American Civil Liberties Union. She supported women's suffrage and workers' rights and was an admirer of Vladimir Lenin. Because of her views, the FBI kept her under surveillance for a large part of her life.
She Was a Strong Advocate for Educating the Disabled Keller traveled around the world to spread her message on educating the disabled, blind and deaf to 39 different countries, including Syria, Japan, and the United Kingdom. In 1952, she visited the Middle East, giving lectures, and visiting schools established to teach the disabled and organizations that worked to help the blind.