On April 30, 1939, the New York World's Fair opened. The fair celebrated inventions and an optimistic vision of the future at a time when the country was still recovering from the Great Depression. Here are 5 tidbits you probably didn't know about the 1939 World's Fair...
The Exhibit by Westinghouse Featured a Robot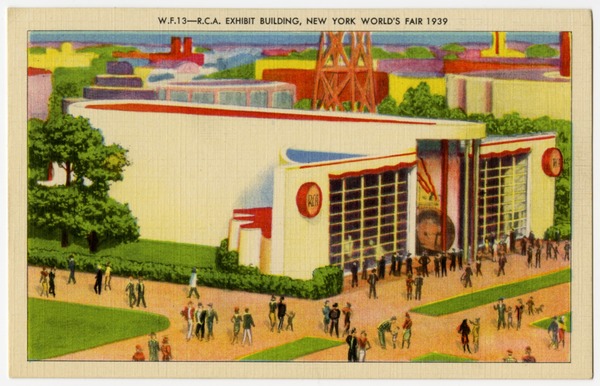 The RCA building introduced an exhibit at the fair in 1939 that became a worldwide phenomenon. Photo source: WikiCommons The robot, named Elektro, talked, walked and smoked (as many people did back in 1939.) Elektro measured 7-feet tall, walked, could blow up balloons, make jokes and move its mouth and head. After the fair, Elektro was presented as an exhibit at an amusement park in California and is now on view at the Mansfield Memorial Museum in Mansfield, Ohio.
Television Was First Introduced to the Public at the Fair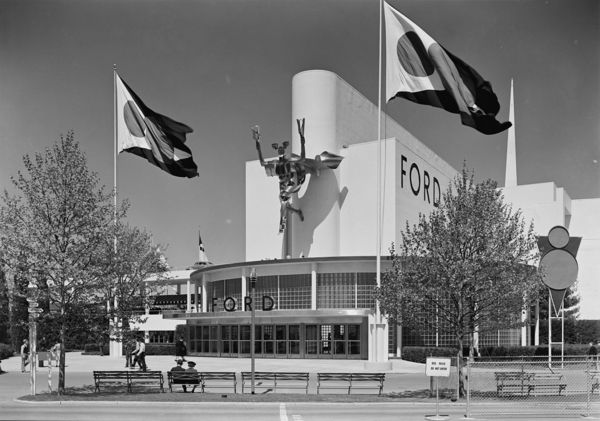 The seven-acre Ford Building contained a giant turntable that exhibited Ford's cycle of production and cars from its past history through current times. Photo source: WikiCommons RCA Victor televised the first appearance of an American president, Franklin D. Roosevelt, when he gave the opening speech for the dedication of the fair. The company helped fill in the gaps for this newfangled gadget by handing out brochures explaining what television was, how it worked and how the programs would be broadcast. RCA televisions were available in three sizes at the time, but the brochure did not mention how much they would cost the consumer.
Albert Einstein Was One of the Speakers at the 1939 World's Fair Einstein, an immigrant himself, spoke at the Wall of Fame, which held the inscriptions of notable immigrants, including American natives and blacks. In his speech, he noted that known and unknown immigrants help to make America what it is: a country of diversity and cultures.
"Futurama" Was the Most Popular Exhibit This exhibit was presented by General Motors and offered a view into transportation that might be present in the future such as hover cars, elevated highways and anti-gravity machines. Norman Bel Geddes was the exhibit designer and incorporated utopian designs such as sleek streamlined buses that looked more like airplanes and highways that looked like today's interchanges. The moving part of the exhibit allowed visitors to sit down and glide along to see what the world would look like in the future, from dazzling automatic kitchens to quaint houses and streets.
The Theme Name Was Changed in 1940 The world was a changing place in 1939/1940 and caused some nations to close down their exhibits at the fair because of strife. Czechoslovakia and Poland shut down their exhibits because Nazi Germany had overrun both countries, and the Soviet Union, with one of the most popular exhibits, shut down because they had attacked Finland in November 1939. Because of the upheaval around the world, the theme of the World's Fair was changed to "For Peace and Freedom."