On May 9, 1971, the classic Jackie Gleason show, The Honeymooners, officially made its way to syndication when the final episode aired on CBS. Think you're a Honeymooner fanatic? Here are five interesting facts you may not have known about the show.
The Original Alice Got Fired Because Her Husband Was a Communist.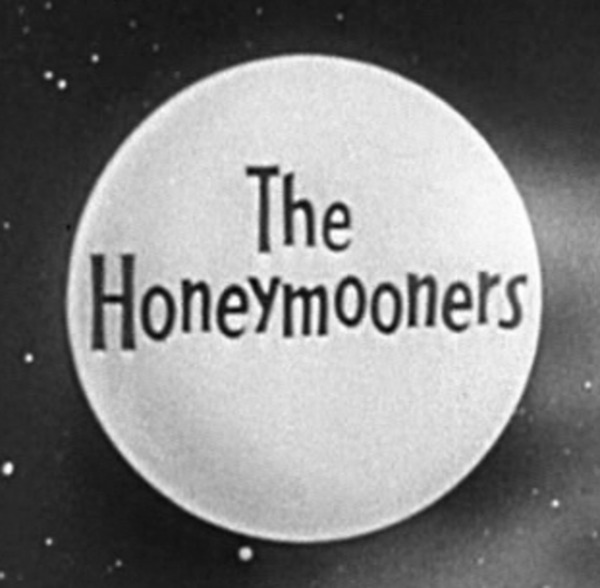 The title screen for The Honeymooners. Image source: WikiCommons When Jackie Gleason first debuted the characters that would later be the cast of The Honeymooners on his variety show, it was the early 1950s and McCarthyism was in full effect. An actress named Pert Kelton played Gleason's working-class wife, Alice, at the time. When Gleason successfully convinced the network to spin-off his variety show into The Honeymooners, he had every intention of bringing Kelton along for the ride. But, it was Kelton's real-life husband who ended up costing her the job. Kelton's husband was labeled as a Communist and Kelton herself became guilty by association. CBS fired her as a result, and Audrey Meadows came in to replace her.
Meadows Was the Only Cast Member With Really Good Lawyers. Meadows almost didn't get the job because Gleason found her vivacious youth and beauty a bit too unrealistic for the wife of Ralph Kramden. But after tricking Gleason with some dressed-down glamour shots, she landed the role. When it came time to sign on the dotted line, she brought her two brothers—both attorneys—to the negotiating table. They insisted their baby sister get a clause for syndication residuals. CBS didn't have a ton of faith in the show and as a result, happily obliged. As a result, she was the only cast member still getting Honeymooners checks well into her old age.
Jackie Gleason Almost Sued Fred Flinstone.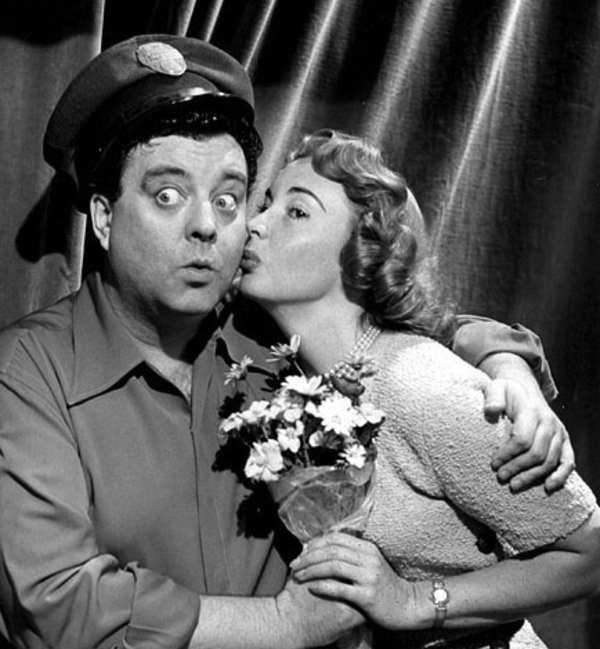 Jackie Gleason and Audrey Meadows on The Honeymooners. Image source: WikiCommons Well, more like the creators of Fred Flinstone. If you've ever watched the Jurassic-era cartoon, then you know they "borrowed" quite a bit from Gleason's Honeymooners. Two married couples living next door to each other? Check. Dopey husband with smart, down-to-earth wife? Check. Best friends who were both members of the same bowling team? Check. Gleason certainly took notice and briefly considered a lawsuit against the cartoon's creator before someone talked some sense into him by asking, "Do you really want to be the guy who killed Fred Flintstone?" Gleason dropped the idea.
Cary Grant Really Wanted to Do a Guest Spot on the Show. Cary Grant was the George Clooney of his generation—handsome, debonair, and a solid actor. As if that wasn't enough, the A-list star also apparently had a great sense of humor. According to Audrey Meadows' biography, Grant once approached Meadows on the CBS lot and introduced himself. Meadows was star struck, but that soon deflated when Grant made his intentions clear: he wanted Meadows to put in a word with Gleason about doing a guest spot on his favorite show, The Honeymooners.
Fans of the Show Sent Alice Decorations for Her "House." Gleason modeled the Kramden's apartment off the tenement where he grew up in Brooklyn. It was intentionally bleak—built to reflect a man of meager wages who also refused to use credit to decorate his house (unlike the Norton's next door). Fans of the show felt for Alice and as a result, sent hundreds of packages a week containing decorative linens and knick-knacks to help spruce up the Kramden homestead.