On May 14, 1998, the world lost one if its most famous and admired artists: Frank Sinatra. The singer and Oscar-winning actor died of a heart attack at the age of 82, leaving behind an abundant legacy of music, movies, and rumors. Here are five things you didn't know about Frank Sinatra and his effect on the world...
Some of Those Screaming Teen Girls Were Plants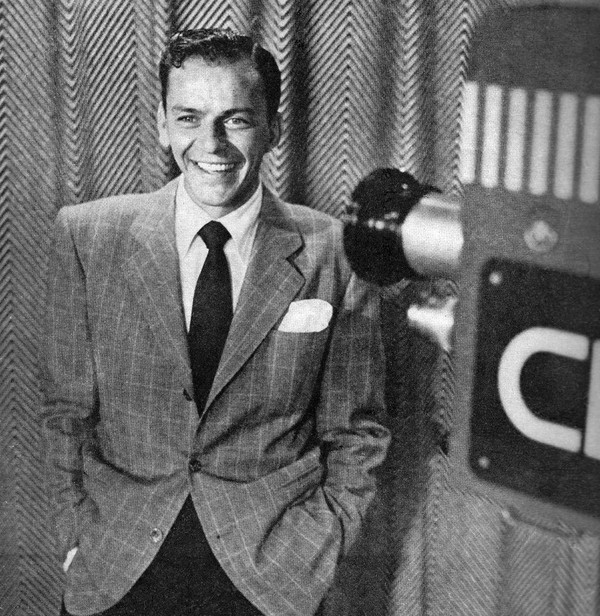 Frank Sinatra repeatedly reinvented himself and kept his career going for decades. Image source: By Metronome magazine (ebaycover) [Public domain], via Wikimedia Commons. With a velvety voice and calm manner, young Frankie Sinatra had no trouble making his fan base of young women swoon and scream. But his publicist thought that it wouldn't hurt to have a little help and actually auditioned girls who could scream really loud. He (the publicist) planted those girls in audiences to get the noise going and rouse everyone present into a frenzy. The lucky girls not only got to see Sinatra sing, but they also got paid $5, which is about $88 in today's money. That's not a bad haul for watching a favorite singer.
Sinatra Was Accused of Both Having Mob Ties and Being Another Hitler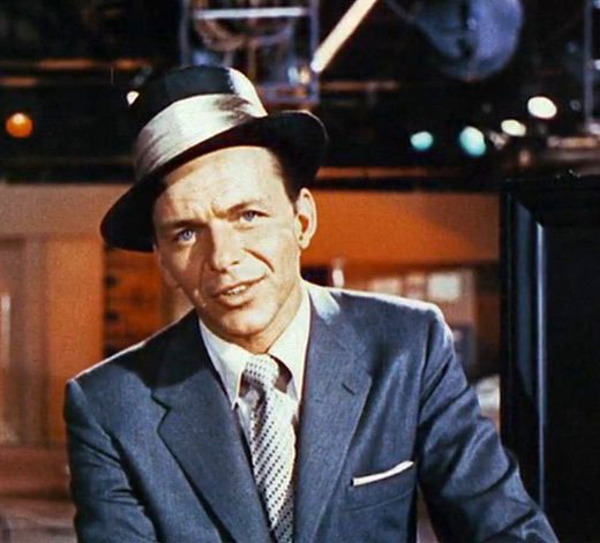 As he got older, Sinatra moved into movies and carved out an award-winning career. Photo source: By Columbia Pictures Corporation Sinatra became so popular that he also became the target of rumors. Some anonymous listener actually contacted the FBI to hint that Sinatra's popularity could be used to turn him into another Hitler, a claim that Sinatra would have reviled given he had made films decrying both anti-Semitism and racism. That claim, though, got the FBI on his tail and started the FBI file that dogged Sinatra for years. It didn't get better as he got older, either; in 1987, biographer Kitty Kelley released her infamous biography that claimed Sinatra had mob ties. Sinatra had actually been investigated by the FBI for those reputed mob ties, though the bureau was never able to prove that there was a real connection. However, Sinatra's daughter Tina claimed in 2000 that her father connected the Kennedy family with mobster Sam Giancana for help in winning the 1960 election.
A Famous Cartoon Character Can Thank Sinatra for Its Name Sinatra's music often incorporated scat singing, those melodic—but nonsensical—syllables that filled in many spaces in music in the 1940s and 1950s. One of those songs, Strangers in the Night, was playing when CBS head Fred Silverman came up with the name for a cartoon character. The lyrics went, "Dooby, dooby doo," resulting in the strange but catchy name for Scooby Doo, the mystery-solving, snack-loving dog.
Sinatra Was Instrumental in Desegregating Vegas Casinos Sinatra had long been a supporter of civil rights and was clear that he would not play at casinos that were segregated. Of course, no one wanted to run that casino, the one that couldn't get Sinatra to play a show, so the casinos that weren't already integrated ended their segregation policies.
He Was Almost Targeted by the House Un-American Activities Committee One of the things that Sinatra did as part of his support for civil rights was participating in a 1945 film called The House I Live In. It was a short film that saw Sinatra, playing himself, stop and lecture a gang of boys from harassing another boy of a different religion. The short won a Golden Globe and an honorary Oscar in 1946, but it also got Sinatra pegged as a communist sympathizer in the late 1940s and early 1950s, when the House Un-American Activities Committee was conducting its infamous trials. Sinatra, luckily, avoided having to testify, and he was not blacklisted.