On July 23, 1984, Vanessa Williams resigned from her post as Miss America after Penthouse magazine said it would publish nude photos of the beauty queen. Here are 5 things you didn't know about the Miss America pageant...
The Pageant Has Apologized to Vanessa Williams.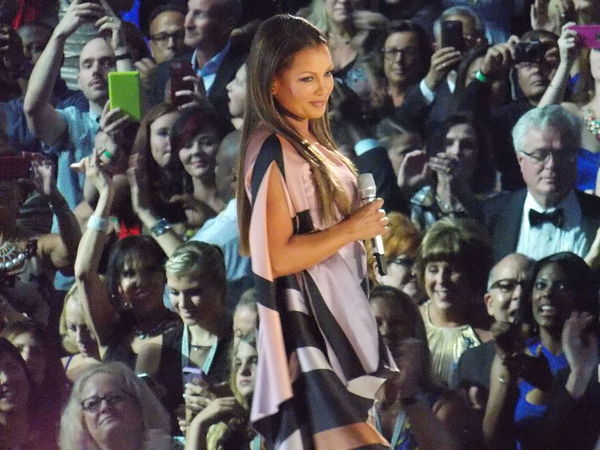 Williams finally received an apology from the Miss America pageant in 2015. Photo credit: By Farragutful - Own work, CC BY-SA 4.0, https://commons.wikimedia.org/w/index.php?curid=43244214. While Vanessa Williams was initially vilified after she resigned from her post as Miss America, she managed to rebound into a successful and long-lasting acting and singing career. In 2015, pageant organizers asked her to return to the Miss America stage as a judge -- which she did, graciously -- but there was a surprise in store. The CEO of the pageant, Sam Haskell, publicly addressed Williams' resignation and apologized to her and her mother in front of the audience and live on TV.

While the apology was well-received overall, Suzette Charles, the woman who gained the 1984 Miss America title after Williams resigned, noted that she thought the apology was more about ratings. However, Charles was clear about her support for Williams, complimenting her talent and her ability to build such a successful career.
The First Miss America Was a Teenager.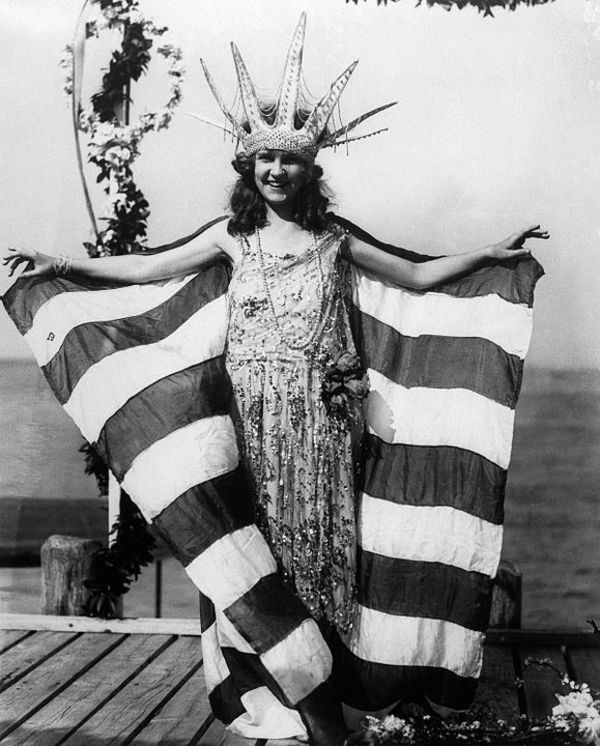 Photo credit: By Unknown - This file is lacking source information.Please edit this file's description and provide a source., Public Domain, https://commons.wikimedia.org/w/index.php?curid=50319364. When the pageant first started, it wasn't called Miss America -- the winner was "The Most Beautiful Bathing Girl in America." The first winner was a 16-year-old named Margaret Gorman, and she wasn't called Miss America until the next contest. The award at the first pageant wasn't a scholarship or sponsorships like you see today; Gorman got a trophy called a Golden Mermaid.
A Promotional Dispute Led to the Creation of a Rival Pageant. When the title of Miss America 1951 went to Yolanda Betbeze, organizers expected her to help promote a swimwear brand that helped sponsor the contest. However, Betbeze protested and refused, saying she was not a model and that she was a singer. The swimwear brand, Catalina, became unhappy (understandably) with the Miss America pageant and broke away to create the Miss USA pageant, which still runs annually.
Pageant Officials Tried to Hide the Fact That Bess Meyerson Was Jewish. Bess Myerson won the Miss America title in 1945. She was the first -- and so far the only -- Jewish winner. At the time, the country was just finding out about what had really happened in the concentration camps run by the Nazis, so Myerson's win seemed like an appropriate rebuke of the Nazis' treatment of Jews. However, pageant organizers initially tried to get Myerson to hide the fact that she was Jewish, such as through changing her name.

Myerson didn't play along and insisted that she compete under her own name, stating that if she won, she wanted everyone in her apartment building to know whose daughter it was who won the title. Unfortunately, Myerson's win was muted by an unwillingness on some sponsors' parts to work with her. She went on to become a lecturer and consumer rights advocate who created some of the most intense consumer rights reforms in the country.
Early Miss America Pageants Allowed Larger Cities Like Chicago to Have Their Own Contestants. In the first couple of decades of the pageant, it wasn't unusual to see contestants from large cities like Chicago and New York competing as representatives from those cities, and not the states. So you would see both Miss Chicago and Miss Illinois. The pageant eliminated these positions along with the Miss Washington D.C. position, although Miss D.C. was added back later on.