On this day in 1983, the sitcom M*A*S*H ended out after 11 seasons, airing a special two-and-a-half hour episode watched by 77% of the television viewing audience. To commemorate the men and women of the 4077th Mobile Army Surgical Hospital, check out these five fun facts about the show...
The Pilot for the Show Was Written in Two Days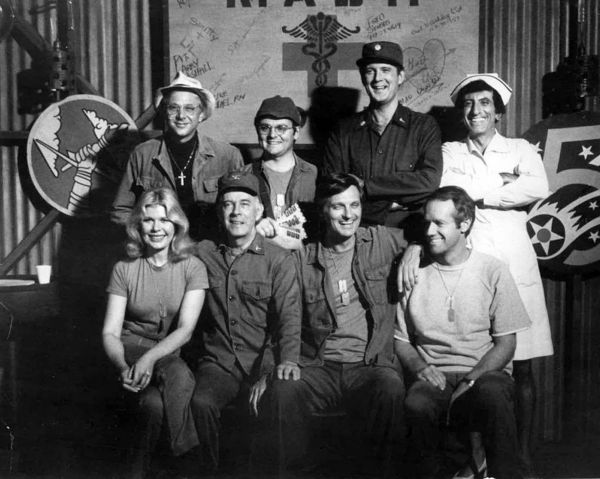 Image credit: WikiCommons Larry Gelbart, the screenwriter, had served in the military during World War II and was a member of the Armed Forces Radio Service. He wrote the pilot for M*A*S*H in two days, and it aired on September 17, 1972. He earned $25,000 for his work. The pilot was based on the film by Robert Altman and a 1968 book by Richard Hooker entitled MASH: A Novel About Three Army Doctors.
Two of the Stars Served in the Korean War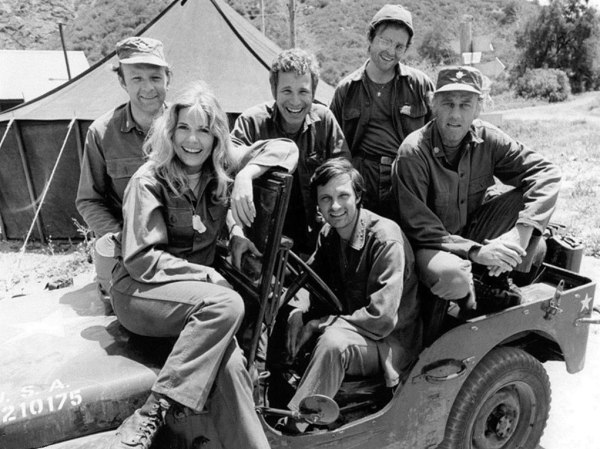 Actor McLean Stevenson originally tried out for the part of Hawkeye, but he was talked into playing Lt. Col. Henry Blake instead. Image credit: WikiCommons Alan Alda was a junior officer during the 1950s. He fought in the Korean War and served six months in the Army Reserve, so military life wasn't new to him. Jamie Farr served in the Army and was stationed in Korea. He wore his own dog tags throughout his role as Corporal Maxwell Klinger.
Years After the Show Ended, Gary Burghoff Bought Radar's Teddy Bear Corporal Radar O'Reilly was known for having a teddy bear while he was serving in Korea, and the bear could be seen throughout the show's run. However, when the series ended, the bear disappeared and was missing in action for 22 years. It finally appeared at an auction and was bought by a medical student for $11,500. Gary Burghoff, who played Radar, bought it from that student.
Klinger's Wedding Dress Was Used Three Times in the Show Klinger's character, played by Jamie Farr, wore women's clothes during the show in order to try and get thrown out of the Army, and when his character married Laverne Esposito, he wore a wedding dress. Margaret Houlihan wore the same dress when she married Lt. Col Penobscott. Soon-Lee wore the dress again when she married Klinger.
The Time Capsule Wasn't Hidden Away for Long In the episode before the last one, Major Margaret Houlihan collected items for a time capsule. Thinking it was a great idea, the cast really did bury a time capsule, however, the capsule was discovered two months later when developers who had bought the property started digging up the area to lay water mains and sewer lines. The construction worker who found the time capsule contacted Alda to see if he wanted it, but Alda wasn't interested.