Lucille Ball was born on August 6, 1911. One of America's most beloved comedians, Lucille Ball is particularly known for her iconic television show 'I Love Lucy.' Here are five things you didn't know about Lucille Ball...
I Love Lucy Featured the First Interracial Couple on TV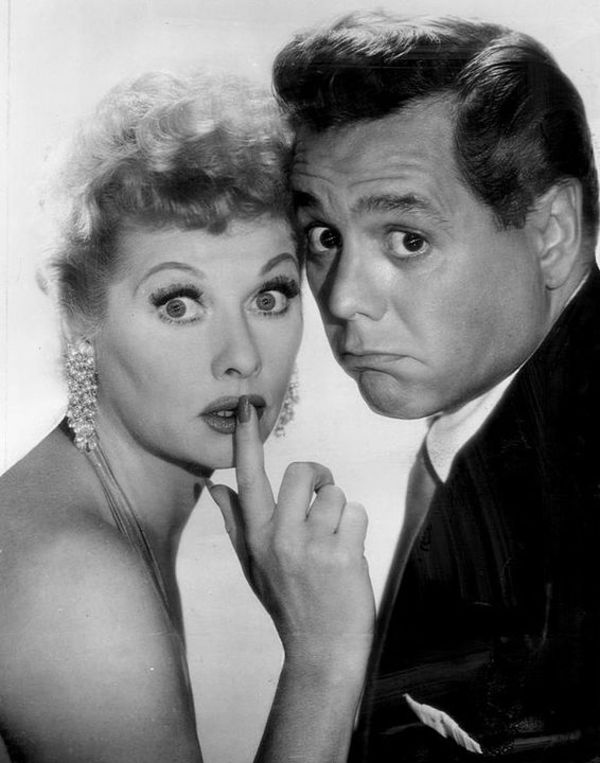 Photo credit: By Ford Motor Company (show sponsor). Ford used their advertising agency, J. Walter Thompson, to distribute the photos. Much has been made over Star Trek's interracial kiss, but the true trailblazers were Lucille Ball and Desi Arnaz. Back in 1951, Ball and Arnaz formed the first interracial couple on U.S. TV. Ball was initially told not to include Arnaz because viewers supposedly wouldn't support a white woman married to a Cuban man. However, Ball was adamant that Arnaz play Ricky Ricardo, issuing a both-of-us-or-none-of-us ultimatim. Ball and Arnaz got their show — and no one really cared about ethnicity or race. Other than gentle ribbing about language issues or in-laws, the show presented Lucy and Ricky Ricardo as your almost-average couple, and viewers adored them. Fun fact: Star Trek was produced by Desilu — Ball and Arnaz's own production company.
Ball Got Involved in TV Because She Couldn't Break out of B Movies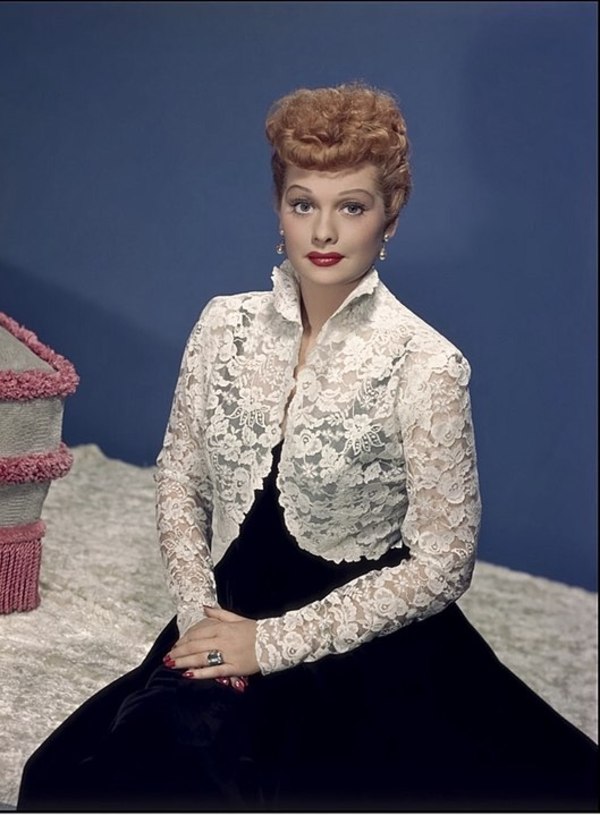 Lucille Ball headed her own production company, Desilu, that created shows like Star Trek. Photo credit: By Studio - Flickr, Public Domain, https://commons.wikimedia.org/w/index.php?curid=69664506. Ball had some illustrious co-stars in her early days, including Katharine Hepburn. But overall, Ball was stuck in B movies, even earning the nickname, "Queen of the Bs." Because she had such a hard time advancing in film, she and Arnaz turned to television to try to make their mark. They turned out to be, of course, a wild success.
More Than 1 Million Viewers Sent Gifts When Ball/Ricardo Gave Birth Ball's real-life and televised pregnancy and broadcast-day-of-delivery birth are rightfully known as ground-breaking events in television. The reaction was just as awesome; when Ball gave birth to Desi Arnaz Jr., whose counterpart on the show became Little Ricky, viewers sent in gifts galore — almost 1 million viewers, that is. It certainly sounds like people weren't offended in the least by Ball including her pregnancy on her show in an era when pregnancy was typically hushed up on TV.
Ball Became a Mentor to Carol Burnett Lucille Ball and comedian Carol Burnett first met in the late 1950s, starting a mentor- and friendship that lasted for the rest of Ball's life. The two hit it off immediately, with Ball even once saying that if Burnett needed anything to call her — and then Burnett found out she needed to get a big name to guest on a TV special she wanted to host. Ball died on April 26, 1989, which was also Burnett's birthday, and Burnett has noted that she received flowers from Ball that very day.
Ball Hated All in the Family but Was a Fan of M*A*S*H and Other Sitcoms Ball was a trailblazer, no doubt, but she also had her limits. When All in the Family debuted with foul-mouthed (but ultimately good-hearted) Archie Bunker, Ball was aghast. She was distressed by his character and the spread of his unfortunate language choices to children who tried to imitate his character. Ball much preferred less "offensive" (but just as ground-breaking) comedy, including M*A*S*H and Cheers.